Don Medical Program - Newsletter
Leave for Dr Jane
Dr Jane has upcoming leave to commence on 21st October for 2 weeks. She will be completing a Rural Emergency Skills Training course (REST) on the Gold Coast . There will be great opportunities to network and meet new doctors and entice them to Tasmania.
Locums for Oct/Nov
We welcome Dr Dominique Rouviere who will be joining us again for a 2 weeks locum from 14/10-23/10 and Dr Casey Nissen will also be returning 28/10-22/11 and Dr Jane Offor for a week 25/11-29/11. So we are excited to have these locums join us and all three have spoken very highly of their past experiences working for us.
Dr Michael Assenheimer returns
Don Medical Clinic is excited to be participating in the Ochre Intern program. Michael did medical student placements in his 4th and 5th years with our team and he is now returning as part of his internship. We are very excited to have him rejoin our team for 3 months.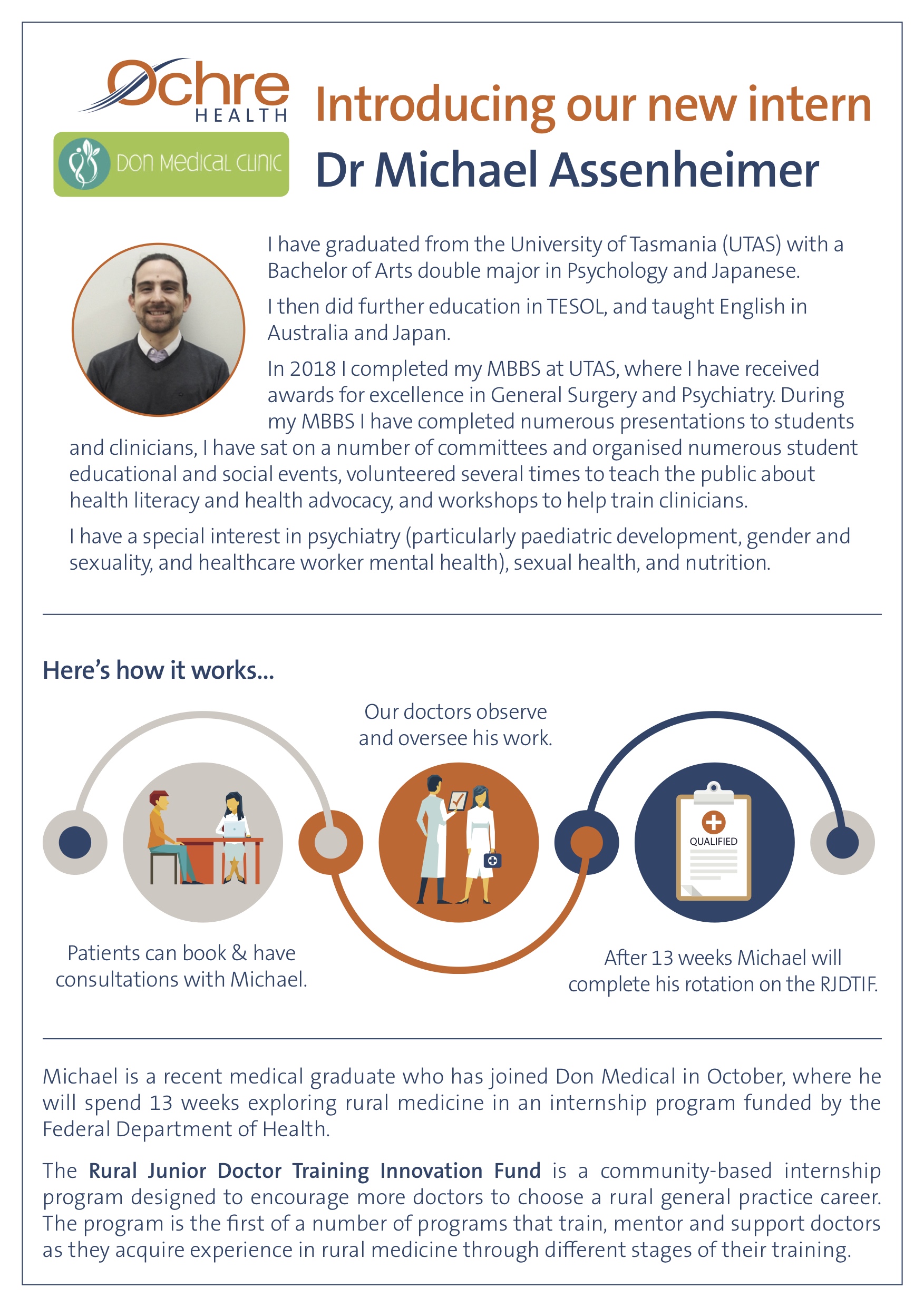 Finally we wish Dr Michelle Musca, who has been doing a locum placement with us for the past 6 months following maternity leave, all the best as she and her family move back to Perth, Western Australia this month. She will be greatly missed by our team and the community. Dr Michelle joined our team in 2015 and she has contributed to the growth and development of the clinic for which we are most grateful. Thank you Dr Michelle.
We wish you all the very best of luck !