Keep Well Clinic Program - Chronic Disease Management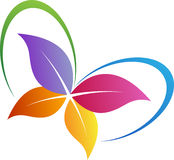 About the Keep Well Clinic Program
At Don Medical Clinic we have a strong belief that early intervention and prevention for all age groups will have a profound impact on long-term health outcomes.
Our goal is to assist you to keep well, active and out of hospital, not just treat you when you are sick. By detecting disease or risks early we can work with you to minimise your hospital admission risks.
The Keep Well Clinic Program incorporates chronic disease management programs and Health Assessments as per Medicare chronic disease item numbers to minimise your out pocket expenses
The Keep Well Clinic program promotes annual health assessments for all age groups.
In addition to this we promote establishment of patient focused GP Management Care Plans for all patients with chronic disease.
FEES FOR THE KEEP WELL CLINIC PROGRAM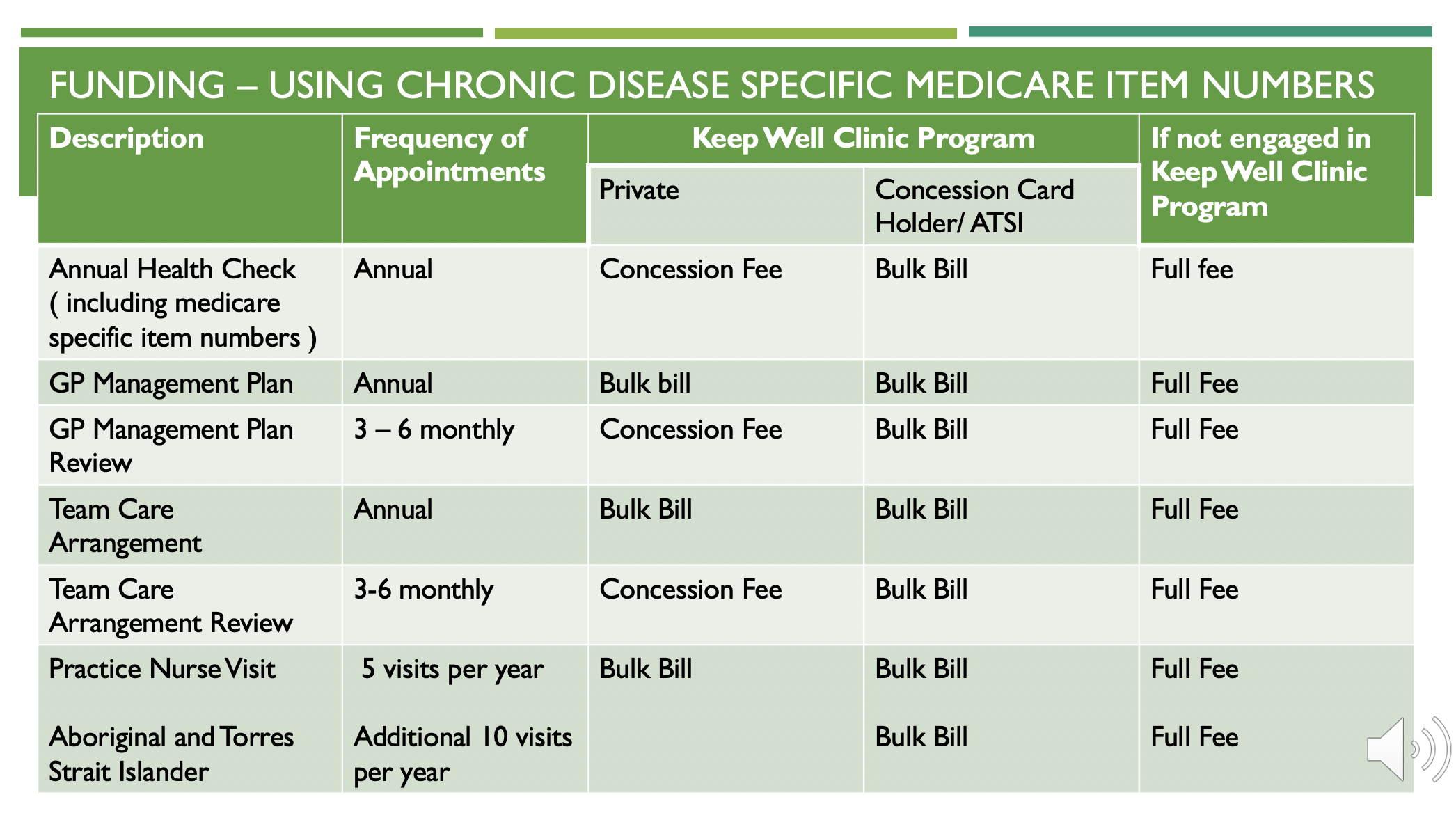 GP Management Care Plans and Team Care Arrangements
Where a patient has a chronic disease and meets Medicare criteria, then they maybe eligible for a GP Management Plan and Team Care Arrangement. These are Care Plan tools that you and your doctor can use to tailor your health care to meet and plan your current health needs.
These plans are reviewed every 3-6 months. In some circumstances provided you meet Medicare criteria you may be eligible for a Team Care Arrangement that allows you access to 5 visits annually to an allied health professional, which are partly subsidised by Medicare.
If you are unsure as to whether you meet these
Chronic Disease Management Fact Sheet
ELECTRONIC SHARED HEALTH RECORDS - INCA
Don Medical Clinic aims to offer all patients eligible under this program access to an online health summary and plan that they and their care team access online. This is different to the MY HEALTH RECORD.
INCA by Precedencee Heatlh Care
Health Assessments
Don Medical Clinic has a strong belief that early intervention for any age group will have a profound impact on long-term health outcomes. The Keep Well Program promotes annual health assessments for all age groups.
The health assessment is tailored to individual needs and is age, sex and culturally dependent, as this brings different levels of risk of disease for the individual.
Where appropriate blood and urine tests are organised before the check up. Other test such as ECG or breathing tests are done at the time of the visit depending on the individual risk factors.
The visit will involve a session with our practice nurse for 30-40 minutes and then a review by the doctor.
There are however specific programs for
Indigenous Australians. (Annually for all ages from birth (Bulk Billed)
40-49 year olds at high risk of Diabetes (every 3 years from age 40 - 49 IF high risk of developing diabetes (Bulk Billed))
45-49 year olds at risk of chronic disease - a one off assessment (Bulk Billed)
Patients aged 75 years of age and onwards - Annual from age 75 (Bulk Billed)
Patients with Intellectual Disablities - (Annually - Bulk Billed to Medicare)
Heart Health Assessments (ages 30 - 74) - Annually if no recorded heart disease (Private or concession fee with Medicare rebate)
Former Australian Defence Force Personnel - (once only following discharge Bulk Billed)
Refugees - (Once only - Bulk Billed)
For more information and for details around cost please call reception during business hours on 6441 5299