Don Medical Clinic - Flu Clinic
PLEASE NOTE : you must have 2 weeks between a flu immunisation and a COVID immunisation
Don Medical Clinic has in stock both public and private funded flu vaccines.
The clinic has Afluria Quad in stock for private funded patients --> $ 20 for vaccine
if the appointment is only for a flu immunisation

doctor appointment will be funded under Medicare ( and there will be a $20 fee for the vaccine )
nurse appointment $25 ( this includes the vaccination fee of $20 )
Who is eligible for a public health funded vaccine ?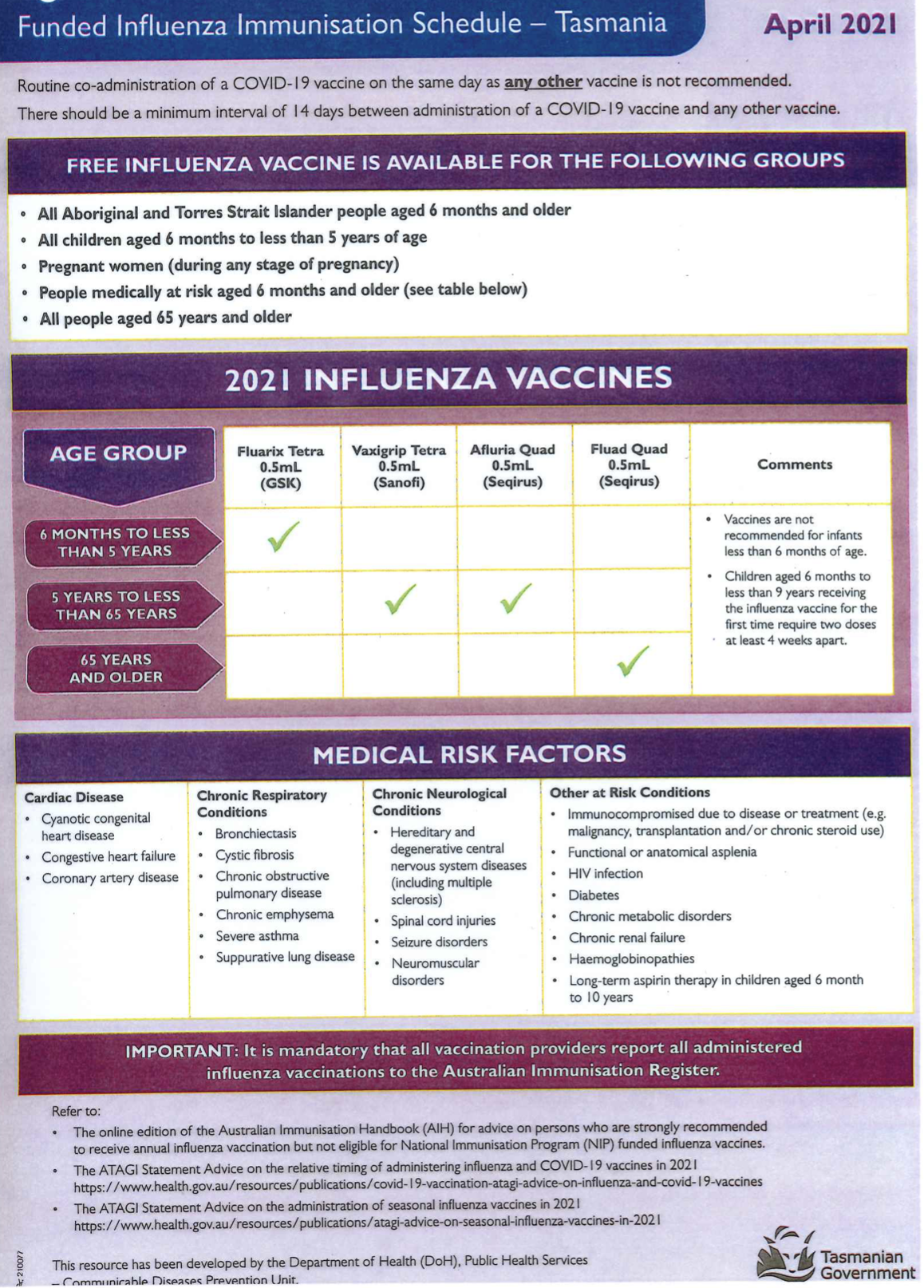 To assess your eligibility for a public funded flu immunisation complete the following consent form, and once submitted reception will be in contact with you to make an appointment in the designated flu vaccine clinics .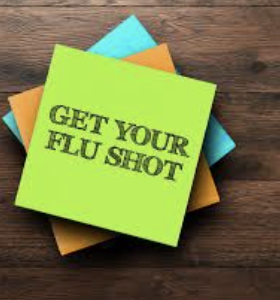 ( click on tab )
Appointments can also be made by:
phone reception - 6441 5299
online booking request using the Non - Urgent Appointment Request , please make a note when completing this form if you have completed the online consent from above.

in the next few weeks Hot Doc booking system will be providing a flu clinic booking option that will include the consent form and make this process easier.
PLEASE NOTE : you must have 2 weeks between a flu immunisation and a COVID immunisation